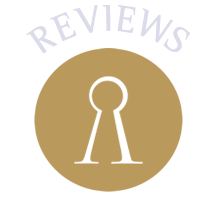 « I had a wonderful time with Arielle. Enjoyed her company greatly. The 2 days went by so quickly. »
Kevin, Sep 2019
« Hello,
Thank you so much for arranging my late booking, Arielle was Excellent!
There have been a few blue moons since I last met a woman that good.
Have a very Merry Christmas!
Regards, Fred »
Fred, Dec 2018
"I can not describe how much fun I had with Arielle!!
When I do come back to Amsterdam, I would love to meet up with her once again! She was so fun and easy to talk to and she fulfilled all my desires! Much love to Arielle »
Samantha, Feb 2020
"Het was een fantastische tijd met Arielle! Geen minuut verveling. Ze weet me continu te prikkelen en uit te dagen. Niet alleen in de slaapkamer, maar ook daar buiten. Ze zag er prachtig uit, heel mooi jurkje, prachtig Bordelle setje, mooie bikini, elegante schoenen, etc. Alle dates met haar waren tot nu toe van een heel hoog niveau. Dat heeft met haar kwaliteiten te maken en vooral ook met de waanzinnige klik die we hebben. Geen moment spijt dat ik niet een tweede escort erbij heb gevraagd. Denk dat dat alleen maar storend was geweest. Ook de locatie was top en bood veel mogelijkheden. Ik kijk enorm uit naar de volgende date met Arielle!"
Peter, Nov 2018
"Luisa and I had a great time with Arielle thank you. She was excellent company at dinner and in the private time afterwards. She was also very attractive and well presented. If we are in Amsterdam again we will certainly think about seeing her again."
Luisa & Tim, Nov 2019
« I loved Arielle! She was super friendly and adorable. She was sexy, caring, and very hot! I totally loved my night with her and hope to be able to see her again.
I'm thrilled that she loved our time and I hope our path's cross again!»
Keith, Jun 2019
« Thank you for arranging our appointment with Arielle. We both enjoyed her company, and she was tireless and generous with her affections. I was impressed with her professionalism and warmth. We'll certainly seek her out again next time we're in Amsterdam. »
Max and Ella, Aug 2018
« Mijn samenzijn met Arielle afgelopen zaterdag was heel geslaagd, wat mij betreft. Zij is bijzonder gezelschap, zowel persoonlijk als sensueel. Het is fijn om te horen dat zij er ook van heeft genoten. Ik ben heel blij dat iemand als ik terecht kan bij een bedrijf als [jullie] om iemand als Arielle te ontmoeten. Zeg maar tegen haar dat ik het een bijzondere avond vond en dat ik het graag nog eens herhaal over een maand of wat, als zij dat goed vindt. »
Marteen, Sep 2019
« I'm really glad Arielle enjoyed meeting me, she is a very nice and endearing woman, so please send her my warm hugs, and tell her I hope I will have a chance to meet her again one day.
Best regards, Stephane »
Stephane, May 2018
« Arielle, I would like to thank you for a night that will stay in my thoughts for the rest of my life. […]. I am so glad to have found you back! You are a real Unicorn to me, look up the meaning: http://awakeningtimes.com/the-unicorn-as-a-symbol/ »
Robert, Jul 2020
« Arielle was wonderful to be with and I learned a lot, her music selections are excellent, please let her know we will meet again. »
Stewart, Jan 2019
•
Disclaimer:
Names have been changed for privacy reasons.
The above reviews were received (up until July 2020) by the agency whom I used to work with.
•
Verified on The Erotic Review (TER ID 351884). Click here to read on.